A revolutionary approach to treating bothersome urinary symptoms caused by BPH.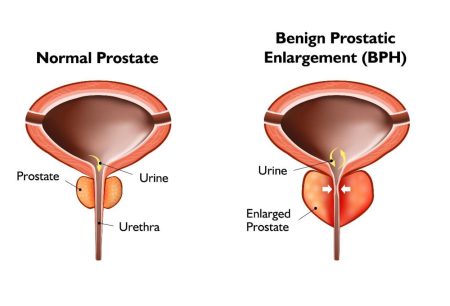 UroLift® is a minimally-invasive treatment for benign prostatic hyperplasia, or BPH. As men age, an enlarged prostate can cause bothersome urinary symptoms such has hesitancy or slow urinary stream. UroLift® aims to alleviate those symptoms and improve men's quality of life.
Men may benefit from UroLift® if they have bothersome urinary symptoms caused by an enlarged prostate.
Urinary symptoms vary from person to person, but may include urinary hesitancy, slow urinary stream, waking to urinate at night, urgency to go to the bathroom, or frequent urination.
If you suffer from these symptoms, click the button below to take out International Prostate Symptom Score (IPSS) questionnaire.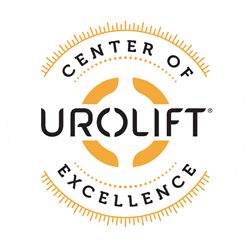 Why Urology of St. Louis for UroLift®?
Urology of St. Louis physicians have extensive experience with UroLift® and USL is the only practice in the St. Louis region with Center of Excellence designation. Dr. James Rybak with USL was the first physician in the St. Louis region awarded this honor. Center of Excellence designation is given only to those with the highest quality and experience with UroLift® placement and patient satisfaction.
The UroLift® System is a new way to treat BPH (enlarged prostate) that doesn't involve heat, cutting, or removing prostate tissue. Instead, it lifts the prostate tissue so it doesn't block the urethra. The procedure is done by a urologist and uses local anesthesia. It's usually done in a doctor's office or surgery center, and patients can go home the same day without a catheter.

Frequently Asked Questions
You may be a good candidate if you are a male, 45 years of age or older, and have symptoms relating to BPH. Speak with your urologist to see if the UroLift® System treatment is right for you. If you have a known allergy to nickel, titanium or stainless steel, talk to your doctor about your allergy before getting a UroLift System treatment.
If you and your doctor decide that the UroLift treatment is right for you, your doctor will provide you with more detailed information relating to the treatment. In general, the UroLift System is a short treatment that entails minimal downtime. Your doctor will use the UroLift Delivery Device to deploy permanent implants to relieve obstruction caused by the enlarged prostate that is pressing on your urethra. The procedure, which usually takes a few minutes, is typically performed under sedation. Typically, no catheter and no overnight stay is required post-treatment.
After the treatment, patients typically go home the same day without a catheter. There is minimal downtime post-treatment and many patients experience symptom relief in as early as 2 weeks. Patients may experience some urinary discomfort during the recovery period. Common side effects are often mild and include pain or burning with urination, blood in the urine, pelvic pain, urgent need to urinate and/or the inability to control the urge. Most symptoms resolved within four weeks after the procedure.
Clinical studies have shown that UroLift does not cause new, sustained instances of erectile or ejaculatory dysfunction as seen with other BPH therapies.