MEN'S SEXUAL & REPRODUCTIVE HEALTH CENTER
We provide expert Men's Health care across the St. Louis Metro area, specializing in the treatment of erectile dysfunction (ED), infertility, Peyronie's disease, male sexual health, and low testosterone.
We established the Men's Health Center at Urology of St. Louis to care for the issues of male fertility and sexual function. Our team of board-certified and fellowship-trained physicians are the most qualified and specialized doctors to help you find a solution for your urologic and sexual health condition.

Men's health issues in many cases are more complicated than just "testosterone" so we offer every appropriate, guideline-based management option for each patient's unique health issues. We're dedicated to helping our patients through these sensitive issues in a professional and comfortable environment, often directly on-site. 
Our Men's Health Center Specializes In: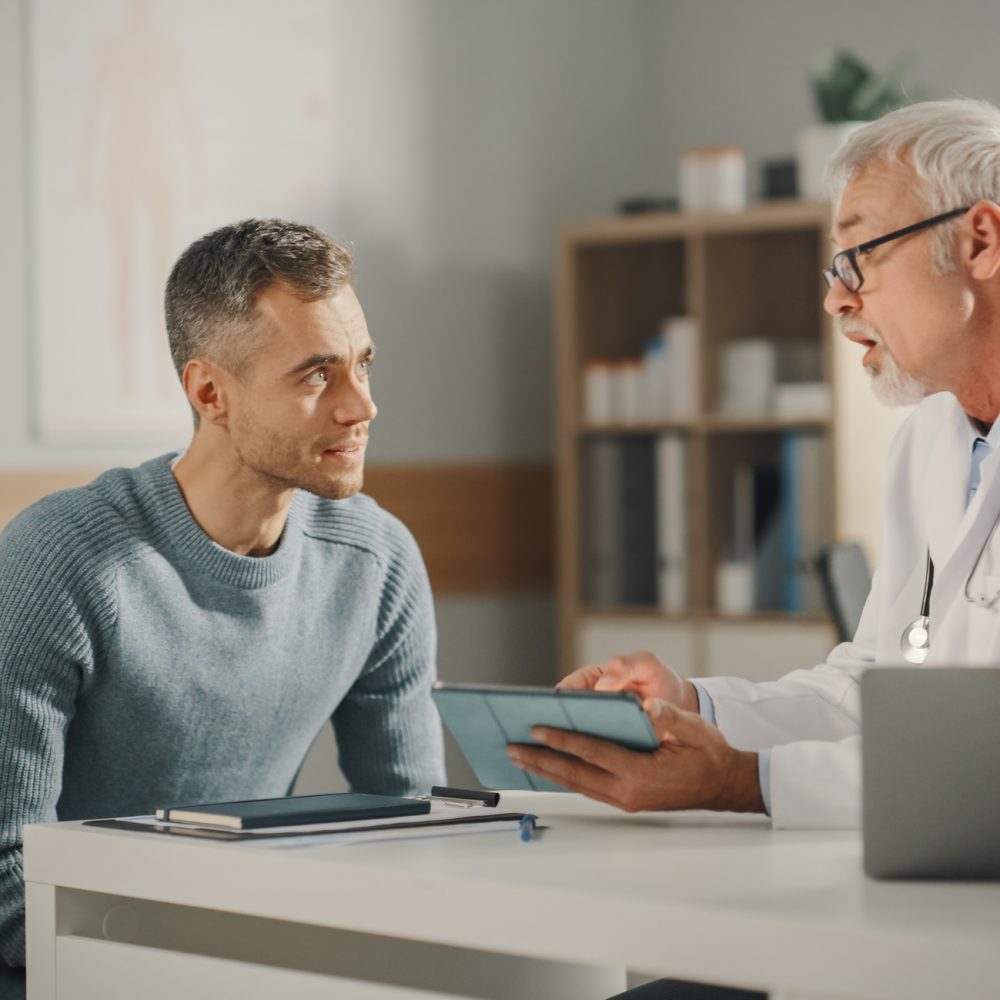 Vasectomy involves cutting or blocking the vas deferens so the man's ejaculate will no longer contain sperm. Vasectomy is typically performed under local anesthesia in the urologist's office to sterilize the male permanently. The no-scalpel vasectomy takes about 30 minutes and the patient can typically walk out of the office and drive home immediately afterward.
Erectile dysfunction (ED) is very common, occurring in more than half of men over 40. ED varies, ranging from a total inability to achieve an erection to an inconsistent ability to do so or having only brief erections. ED may be caused by physical factors such as vascular disease, diabetes, injury, or drug side effects. However, ED is not an inevitable part of aging, and treating ED at any age is possible.
We over various treatment options, including:
Oral Therapies
Shockwave Therapy (LISWT)

Penile Implant Surgery

Vacuum Erection Device (VED)
Urethral Suppository
Intracavernosal Injection Therapy (ICI)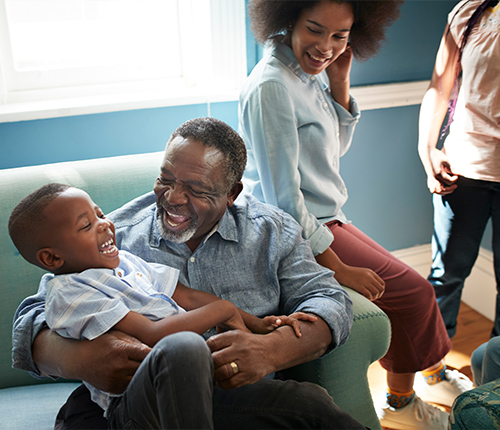 Testosterone is the hormone essential for maintaining bone density, muscle and lean body mass, strength and energy levels, fertility, libido and sexual performance. As men age, testosterone progressively declines. Some men with Low T may have no symptoms at all. Others may experience one or more of the following: fatigue, low sex drive, reduced lean muscle mass, erectile dysfunction, depression, or poor concentration or memory. 
Options to treat low testosterone include:
Topical Gels
Pellets
Oral Therapy
Injections
Intranasal Gel
Peyronie's disease is caused by scar tissue (or plaque) that develops in the erectile body of the penis. It is possible for scarring to develop after severe trauma to the penis or after incidental mild trauma during normal intercourse. This scar tissue leads to curvature or bending of a man's erection. The curvature of the penis may make sexual intercourse painful, difficult, or sometimes impossible. Peyronie's disease may be treated by surgical and non-surgical treatments.
Non-Surgical:
Traction Therapy

Stretching

Xiaflex Injections
Surgical:
Penile Plication

Grafting

Penile Implant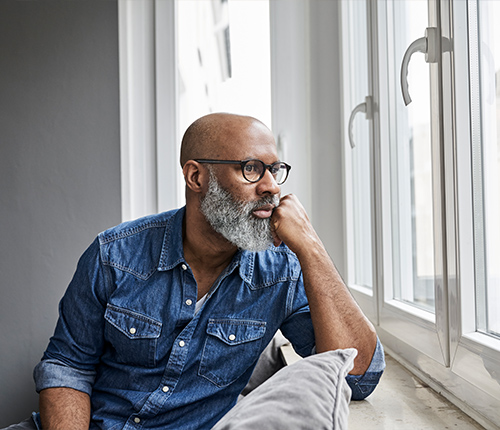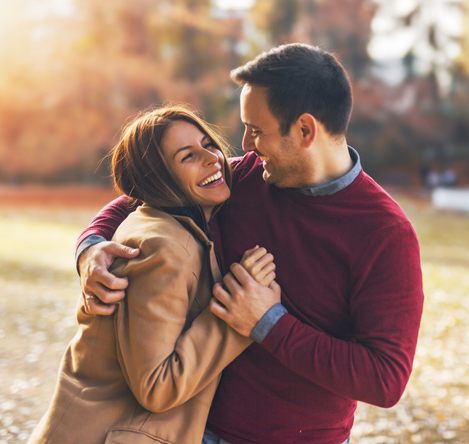 Approximately 15% of couples have difficulty getting pregnant after trying to conceive. In half of these couples, the male partner contributes to infertility. Infertility in men is often caused by reduced sperm production or motility. It is possible to have fertility problems due to certain medications, genetic conditions, and lubricants during sex. Other exposures (radiation, chemotherapy, drugs) can also affect the number and function of sperm in the testicles. Additionally, enlarged veins in the scrotum (Varicocele) can cause fertility issues.
Surgical options for male infertility that we offer include:
Microsurgical Vericocele Ligation
Microdissection Testicular Exploration and Sperm Extraction (Micro-TEST)
Microsurgical Vasectomy Reversal
Microsurgical Epididymal Sperm Aspiration (MESA)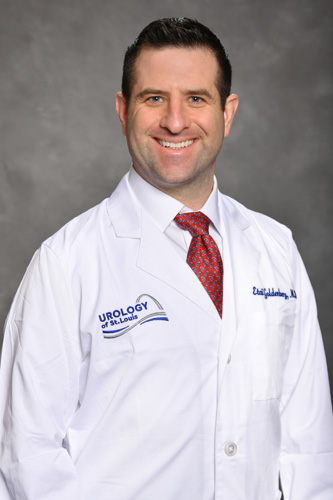 Meet The Men's Health Team
Our team of board-certified and fellowship-trained experts in Men's Health are committed to your long-term urologic health and well-being. We utilize the latest methods, research, and technology to deliver exceptional care customized to your individual needs.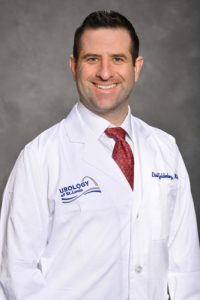 Etai Goldenberg, MD
Director of Men's Health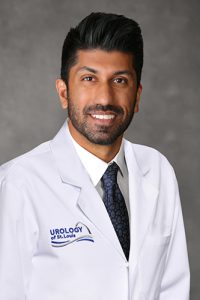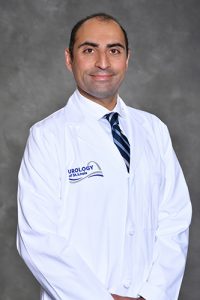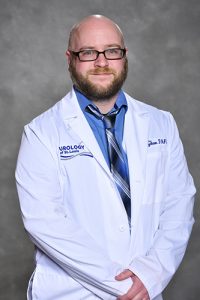 Joshua Gibson, MSN, APRN, FNP-C​