CENTER FOR UROLOGIC SURGERY
The Center for Urologic Surgery is the first and only surgical center in the St. Louis region dedicated to specializing solely in procedures for urologic conditions and diseases.
At the Center for Urologic Surgery, we provide safe, compassionate, state-of-the-art and cost-effective health care. The team of Urology of St. Louis physicians cares for patients in St. Louis County, St. Charles County, neighboring Illinois, and surrounding communities. The center provides urologic care that is highly specialized, efficient, and typically lower-cost than a hospital setting.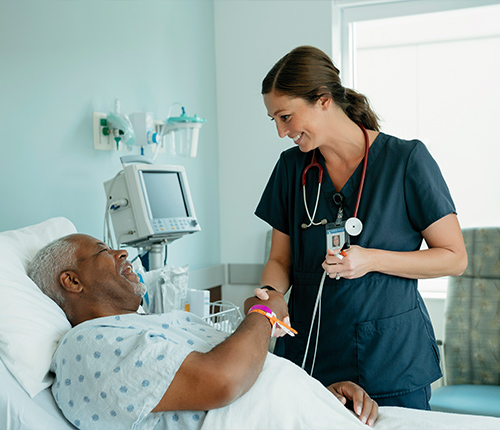 Frequently Asked Questions
The Center for Urologic Surgery is the only surgical center in the St. Louis region dedicated solely to patients with urologic needs. With this degree of specialization, optimal care is provided by staff familiar with urologic procedural care and state-of-the-art equipment. Our nurses, technicians, and physicians are dedicated to providing world-class urologic care.
Yes, The Center for Urologic Surgery is licensed by the State of Missouri and accredited by Medicare and AAAHC.
If you have been scheduled for a procedure at The Center for Urologic Surgery, you will communicate directly with our staff after scheduling is confirmed. You can expect to be contacted by our nursing staff on the business day prior to your procedure to confirm your procedure time, arrival time, location, and pre-operative instructions.
Do not eat or drink anything after midnight the night before your procedure. While there are some exceptions to this, if you are to receive an anesthetic this is required.
Do not take any medications after midnight unless instructed by our staff or your urologist.
It is mandatory to arrange a responsible adult 18 years or older to drive you home and remain with you for 24 hours after your procedure.
Bathe or shower on the morning of your procedure.
Wear loose, comfortable clothing and shoes.
Do not wear makeup or jewelry. Leave valuables at home.
Bring your driver's license, insurance cards, and form of payment to CUS.
Do not wear contact lenses.
Before you leave the center, you will be given written instructions for care following your specific procedure.
Plan to rest the remainder of the day and to be drowsy for a few hours after surgery.
Our nursing staff will contact you the business day following your procedure to see how you are and answer any questions you may have.
You will speak with a staff member regarding insurance coverage and likely deductible expenses if applicable prior to your procedure. If no one has contacted you at least 24 hours prior to your procedure, please contact us.
Typically, insurance used to see a physician with Urology of St. Louis is accepted at The Center for Urologic Surgery.
After surgery, your bill will be submitted to your insurance company.
Yes. You can securely pay your bill here.